News of some of my recent projects:
---
June 2023
A couple more shows to finish the season at the Royal Opera House. Live to cinemas was Verdi's Il Trovatore, conducted by the incredible dynamo that is Tony Pappano, and a star cast including Rachel Willis-Sørensen, Ludovic Tézier and Jamie Barton.
And then we filmed, for future release, a Royal Ballet Triple Bill, with the world premiere of Wayne McGregor's new ballet (Untitled, 2023) with music by Anna Thorvaldsdottir, alongside Christopher Wheeldon's homage to Leonard Bernstein (Corybantic Games), and Kenneth MacMillan's gripping exploration of an identity in crisis in Anastasia, set to Martinů's 6th Symphony.
---
June 2023
A great way to start the summer: at Wembley Stadium, mixing FOH sound for 80,000 partygoers at the Capital Summertime Ball. Working with the amazing team at Southby Productions, we had a total of thirteen DiGiCo mixing consoles, and a fabulous d&b audiotechnik system combining ten arrays of SL-series with the in-house V-series system. It sounded huge!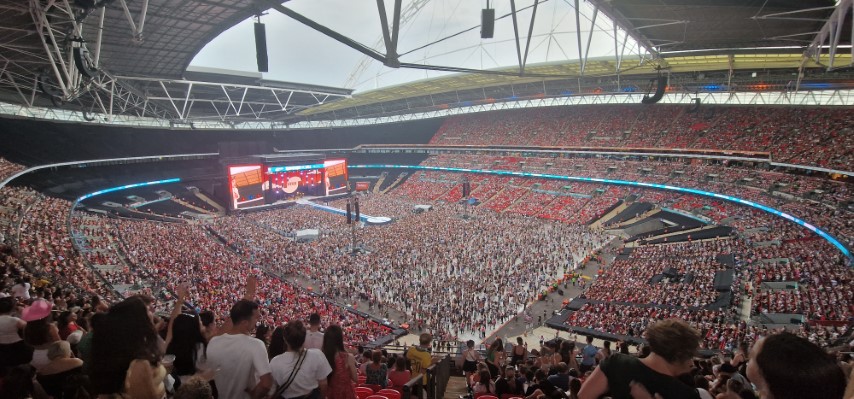 ---
April 2023
I've recently completed two live-to-cinema productions for the Royal Opera House - each of which went out to about 1,000 cinemas worldwide in 5.1 surround sound. First was Puccini's Turandot, conducted for the first time in the theatre by Tony Pappano. I engineered this, with Simon Kiln producing.
Next up was the Royal Ballet's new version of Frederick Ashton's production of Prokofiev's Cinderella, with breathtaking new sets, costumes, lighting and projections. I produced and engineered this, and will be editing and mixing it for streaming and DVD release in the next few months.
---
April 2023
I've recently complete production on recordings of ABRSM's new Bowed Strings syllabus. This was a big project - recording 153 pieces in total. It's been a pleasure to work with a bunch of top-class musicians and friends - Ruth Rogers, Martin Cousin, Simon Blendis, Saoko Blendis, Katherine Jenkinson, Meghan Cassidy and Mary Scully. Recordings were made at Perry Vale Studios, South London.
---
January 2023
Satya Hinduja's Essence project has kept me busy the last few months. Read all about it here.
---
November 2022
Another gig for Sky TV with the Len Phillips Swing Orchestra, Britain's busiest big band. This was at The Stables, Wavendon, Milton Keynes, and featured solos from Mica Paris, Gary Williams, Julia Sullivan, and Ben Holder. I handled both the live sound for Front of House, and the multitrack recording for Christmas broadcast on Sky Arts. After the gig the recording was mixed by the brilliant Chris Traves, whilst I headed back to Thursford.
---
October 2022
Back once more as Sound Designer for the Thursford Christmas Spectacular. Read all about it here.
---
October 2022
I recovered from Covid just in time to do two live-to-cinema shows from the Royal Opera House - Verdi's Aida, conducted by the Music Director of the Royal Opera Sir Antonio Pappano, and Mayerling, conducted by the Music Director of the Royal Ballet Koen Kessels.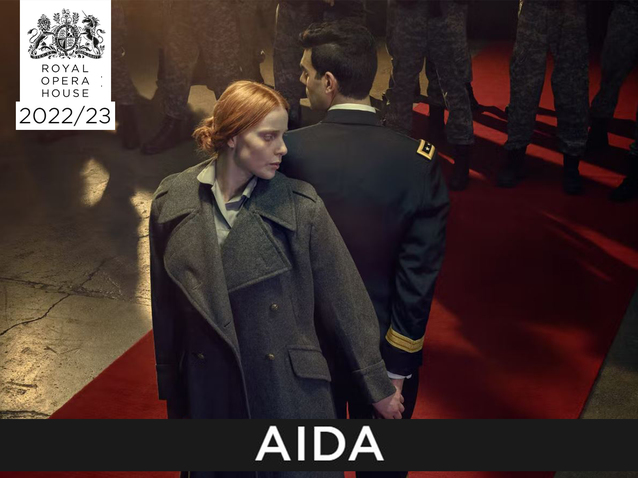 ---
September 2022
It's been fun filming and recording a collection of songs with Katharine Fuge & Laetitia Fédérici. We filmed in the Recital Room at Trinity School, Croydon, where both Kathy and Laetitia teach. Here's a gorgeous song by Gerald Finzi, and there are lots more by various composers on Kathy's Youtube site.
---
July 2022
Released this month is Love is like a Violin on Nimbus Records, a fabulous collection of light music originally played by Max Jaffa, and recorded on Max's old violin by Simon and Saoko Blendis. I produced, engineered and edited this CD, recorded in Milton Court Concert Hall at the Guildhall School of Music & Drama.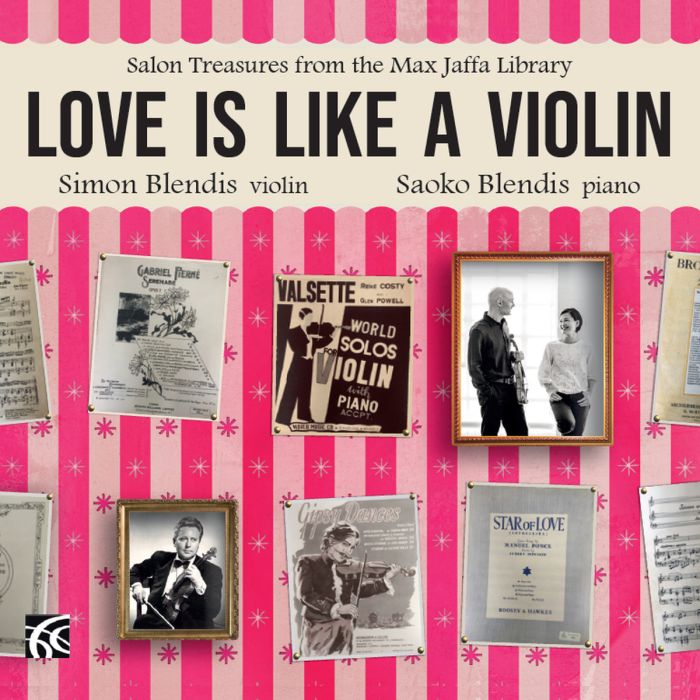 With a finely judged recording and Simon Blendis' own booklet notes, this is a charming and packed recital that offers a rich variety of lighter pleasures in arrangements that have been subjected to some necessary editorial decision-making. The two performers evoke the aura of past times effectively not through imitation or assumed period techniques – no glutinous Palm Court slides here, not that Jaffa perpetuated those – but rather through a serious, respectful but humorous and witty look at Jaffa's repertoire. - Jonathan Woolf, MusicWeb International
I do not intend to go through every single piece presented here – all I will say is that they are all absolutely delightful and quite perfectly played. It is a genuine joy to hear this style of music recreated with such skill and obvious affection. Although the main plaudits will go to Simon Blendis for his effortlessly stylish playing much credit must go too to his wife Saoko Blendis on piano. For the most part the keyboard parts are simply accompaniments in the most literal sense of the word but these still require the player to be alert to every little ebb and flow and harmonic side slip. On the few occasions something more virtuosic is required than Ms Blendis is fully up to the task. She also created the cover design of the CD booklet which is a nostalgic delight in its own right. Credit as well to producer/engineer Mark Rogers who has created a very sympathetic and appropriate environment for this recording. The balance between violin and piano is expertly judged which neither dominating the other. Finally, how refreshing that a label such as Nimbus Alliance is willing to support a release such as this which is going to be something of a niche release – albeit one of the highest quality. - Nick Barnard, MusicWeb International