Satya Hinduja is a visionary artist exploring the power of music to bring healing. Through her Alchemic Sonic Environment, she has created a powerful work - Essence 136.10Hz, The Earth's Primal Frequency - in collaboration with conductor David Murphy. David has a deep understanding of both the western classical and Indian musical traditions and was an ideal musical collaborator to help bring Satya's work to wider notice. I had worked with David on Ravi Shankar's opera Sukanya, and he introduced me to Satya. A key part of her vision was to create sound that physically enveloped the listener in a warm embrace, and my experience as a sound designer with the d&b Soundscape immersive audio system at Nevill Holt Opera and elsewhere seemed a perfect fit.
After a year or so of Covid-enforced Zoom calls, I finally got to meet Satya at a week of workshops in November 2022 in Kingston, London. We had a full Soundscape system to play with (provided by Southby Productions), plus eight members of the Royal Philharmonic Orchestra and four singers from Synergy Vocals. Satya, with her brilliant producer/engineer Eben d'Amico, had prepared over 100 tracks of playback (samples, various percussion instruments, drones etc) which we played off Logic Pro into a DiGiCo Quantum SD7 desk.
In January 2023 we spent a week in the lovely St Mary's Church, Luton, with the full forces of a 48-piece RPO and 24 Synergy Vocals, culminating in a performance to a packed house of Essence and Beethoven's 6th Symphony. As always, it was a pleasure to work with Mike Cox - the best problem-solver in the industry!
The next weekend we took the whole thing into Abbey Road Studio One, recording the orchestra on one day and the vocals the next. Working with my old friend and colleague John Kurlander, who returned to Abbey Road from his adopted home town of Los Angeles, we recorded using an unusual immersive method, with a seven-mic "tree" of Neumann M50s and the orchestra/singers all around. It sounded great!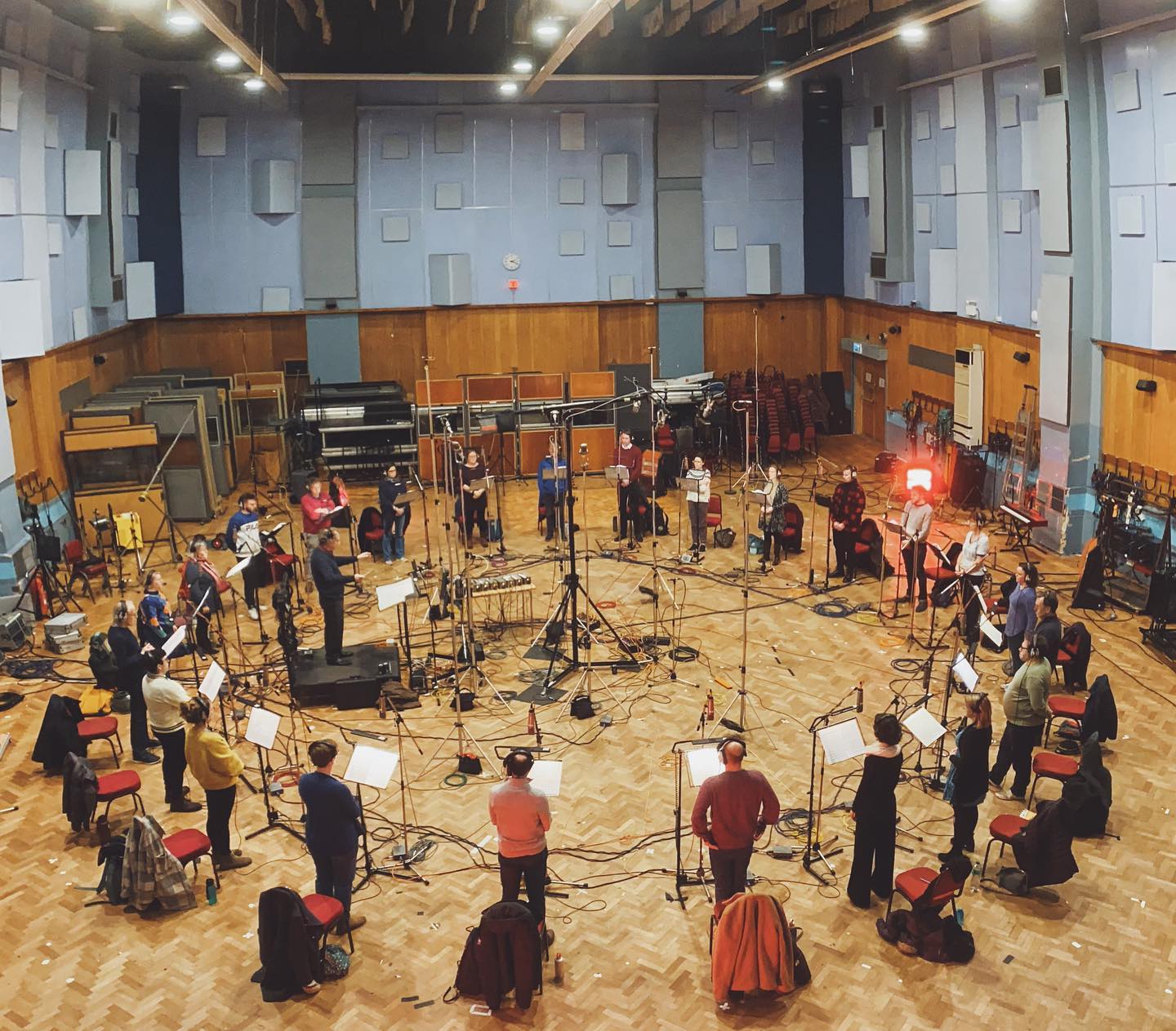 See more in this video from Alchemic Sonic Environment's Instagram.